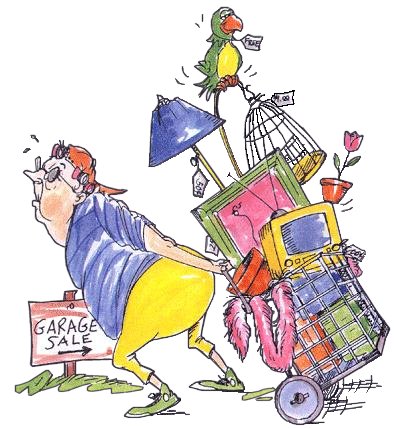 Mark your calendar for the Fall Yard Sale fundraiser.  It will be held at the Woodcroft Swim & Tennis Club on Saturday September 22, 2018, with the sale beginning at 8:00 AM. 
Additional information:  Set up 7:00 - 8:00 AM ONLY!  By 7:45 AM all vehicles must be parked to allow for pedestrian free flow.  No sale of concessions as these items will be sold by WWC for charity fundraising. 
BEFORE LEAVING:  your space must be clean of all sale items and trash. 
Club members can:  invite friends, co-workers, and neighbors to rent a parking place.  Bake cookies, brownies, and cupcakes for the bake sale.  Volunteer to help the day of the sale.  We need people to direct parking and man the concession stands. 
For more information, to volunteer, or to rent a space, go to the Contacts tab and look for Yard Sales under Group Chairs. 
Even though it's the summer time we need to get our volunteers lined up sooner rather than later.  We need:
Concession stand: 7-9 and 9-11

Vendor check-in: 6:45-8

Vendor parking lot: 6:45-8

Shopper parking lot: 7-9 and 9-11

Concession clean-up: 

11-11:30

Parking Lot clean-up: 

11:30-noon

Also need a two members to provide drop-off locations for snacks and baked goods, then bring the donations to the Sale no later than 

7am

Make and bring coffee in borrowed carafes by 

7am

Concession donations:

Individually wrapped baked goods & snacks (dropped off or delivered by 

7am

) You don't need to contact Eva re these; in the past, members have just come through

Chilled bottles of water

Chilled cans of soda

Two bags of Ice